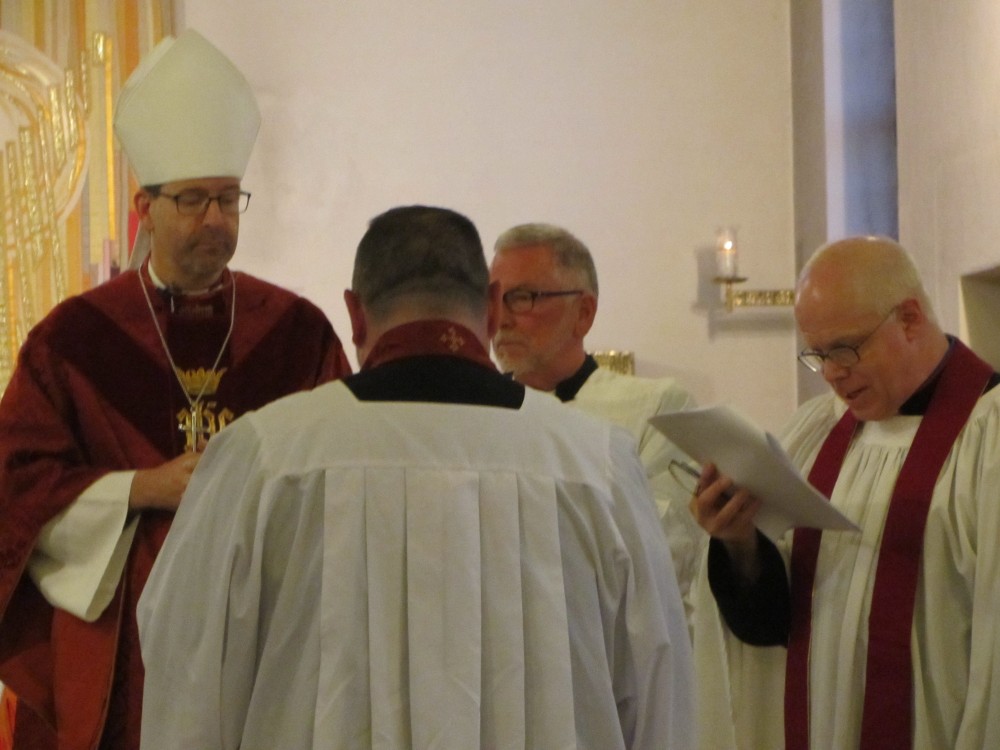 The licensing service for Father Simon James Horton (Father Jim)
Priest in Charge of St Nicholas, Saltdean
was held on Tuesday 19 April 2016
---
Click here for the Weekly Newsheets
The weekly newsheets are also available in the Church.
---
OUR ALTAR HANGING - "A MILE OF MONEY"
To help with the restoration, let's see if we can make A MILE OF MONEY
with our loose change. A tin for donations will be at the back of the Church
over the coming weeks. All coins from 1p to £2 welcome.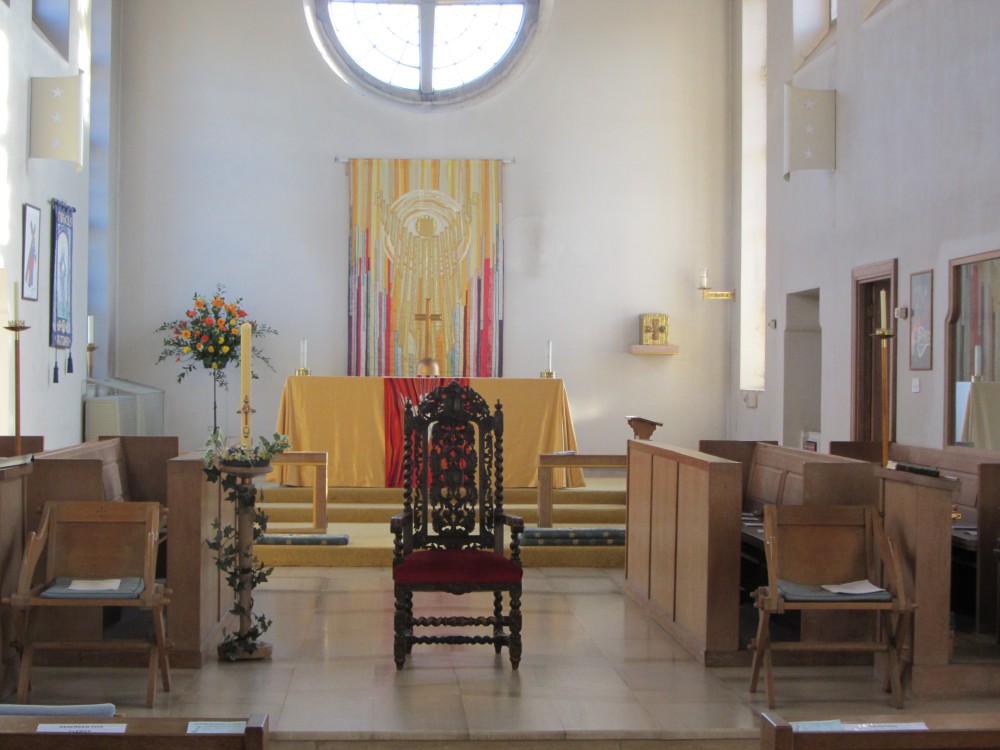 ---
Thy Kingdon Come
Archbishops call for "Great Wave of Prayer" for Evangelism During Pentecost:
The Archbishops of Canterbury and York are inviting churches to pray for the evangelisation of the nation during the week before Pentecost Sunday.
Jesus Christ calls every person to follow him. As Christians it's our duty and joy to share that invitation. That's why the Archbishops are inviting every church in England to join a week of prayer this Pentecost from 8-15th May—let's pray for every Christian to receive new confidence and joy in sharing this life-transforming faith. The week of prayer will culminate in 'Beacon Events' around the country over Pentecost weekend, where people will pray for the renewal of the Holy Spirit and the confidence to share their faith. Our Beacon Event will be 'An Hour of Prayer Before the Blessed Sacrament' (one of the suggestions from the Archbishops) at 6pm.
Please join in this week of prayer.
"The value of persistent prayer is not that He will hear us, but that we will finally hear Him".
More information can be found at thykingdom.co.uk