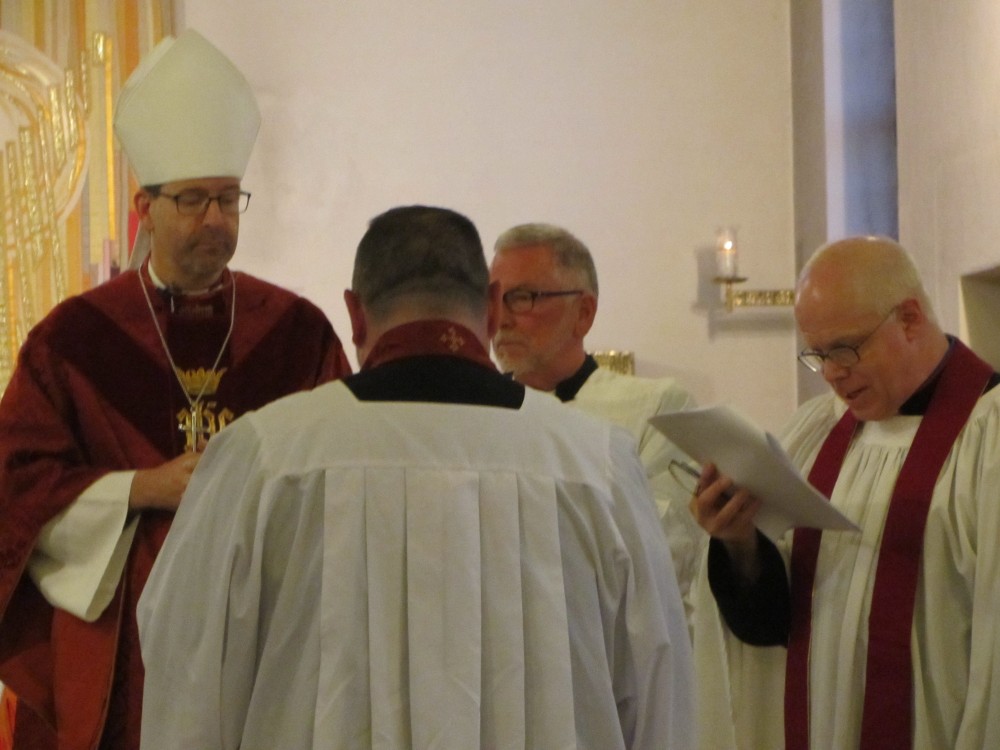 The licensing service for Father Simon James Horton (Father Jim)
Priest in Charge of St Nicholas, Saltdean
was held on Tuesday 19 April 2016
---
Morning Prayer
Monday to Friday at 9.30am
Click here for the Weekly Newsheets
The weekly newsheets are also available in the Church.
---
OUR ALTAR HANGING - "A MILE OF MONEY"
To help with the restoration, let's see if we can make A MILE OF MONEY
with our loose change. A tin for donations will be at the back of the Church
over the coming weeks. All coins from 1p to £2 welcome.